Episodes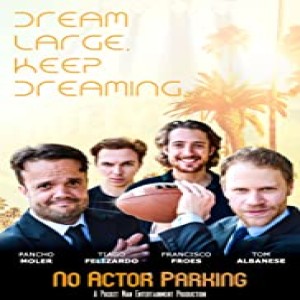 Tuesday Sep 08, 2020
Tuesday Sep 08, 2020
Three actors waiting tables in Hollywood. You know the story: finding work is hard. Breaking in is hard. So they say they'll make their own luck. A lot of people say that. But then they actually do it. I talk with the creators of the new pilot No Actor Parking on how they pulled it off and what comes next. 
Here's more about their show
More about the guys: Tom Albanese, Francisco Froes, and Tiago Felizardo.
Their guest star Joachim de Almieda
Clips discussed including a glimpse of the seagull and Sam's dilemma. (*note clip contains adult language)
The WeHo Bistro