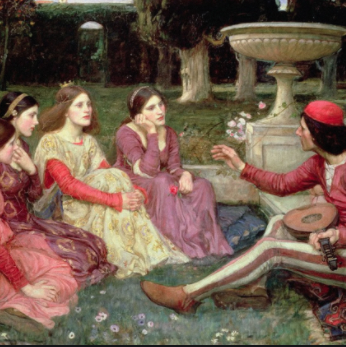 As a story teller I'm interested both in what stories I need to tell and what stories people want to hear. When a question came up in our April 7 salon about how the collective trauma of the Covid-19 pandemic could impact the nature of storytelling, we thought it merited exploration. Now archeologist and researcher specialist in ancient epidemics Sarah Yeomans and I are joined by Rob Latimer, historian, writer and teacher as we delve into this. 
As we'll discuss, how we communicate these events can be critical to policy and societal shift in the brief window that we'll have before we'll want to forget and move on. We could be poised for a golden age of story not unlike the modernist period of the 1920s. 
Useful links to things referenced in the episode:
Past traumas have produced films like
United 93
and
Philadelphia 
and every WW2 movie ever. But sometimes a remove is needed as in the case of
MASH
set in the Korean War but about the Vietnam War.
Superheroes give us a sense of order and protection but what happens when they are as corrupt as the forces they're supposed to be saving us from as in Amazon's excellent
The Boys