Episodes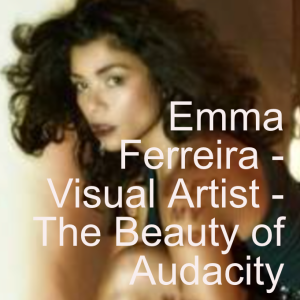 Monday Sep 06, 2021
Monday Sep 06, 2021
Visual artist Emma Ferreira has always been a traveller. Born in a small town in England, her wanderlust and a curiosity about perception and manifesting goals fueled a layered approach to her art and brought her to LA. The threads of freedom, choice, and desire run through her work which is now coveted by notable private and celebrity collectors. We'll talk about the fearless pursuit of creativity and the possibility of marrying joy and work.
See more of Emma's work discussed including her collections TROMI, Kiss of the Gypsy, and more.
Find her on Instagram at @therealityofmyillusion 
As always, more information on our screenwriting retreats, coaching, and online courses is here.